Tasmania is an island located off the southern end of the Australian continent. Hobart is the capital and is situated in the south of the island on the Derwent River. Mount Wellington is an imposing back drop of Hobart and on a clear day from the summit it provides beautiful views of Hobart and its surrounds. Woodland 10:06, 13 January 2009 (UTC)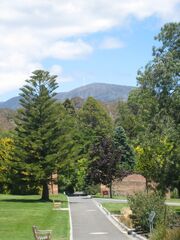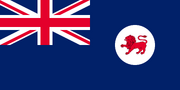 The official flag of Tasmania. Image copied from [[1]] wikipedia
Elections
Edit
In March 2014 the Liberals defeated Lanour.
Will Hodgson replaces Miss Lara Giddings as Premier.
Liberal 15 (10)
Labour 7 (10)
Green 3 (5).
In addition PUP got 5% of the vote.
Ad blocker interference detected!
Wikia is a free-to-use site that makes money from advertising. We have a modified experience for viewers using ad blockers

Wikia is not accessible if you've made further modifications. Remove the custom ad blocker rule(s) and the page will load as expected.